Beginning at the center, carefully un-tape a portion of the top fabric from the windshield. Glue a portion of the top fabric to the front vertical face of the channel with contact cement. Do not apply the glue to the top of the front bow, only to the front surface. Work from the center to the sides until the entire top surface is glued.

Remove both front bows and wrap the front of the fabric around inside the channel, leaving a couple of inches hanging at the sides. Trim the excess front fabric and glue the material into the inner surface. See above.

If the car has a roll bar, carefully make a slit from the bottom edge of the top to about 1" into the plastic window. A small boot can be made from two pieces of fabric sewn together, sandwiching the top material between them.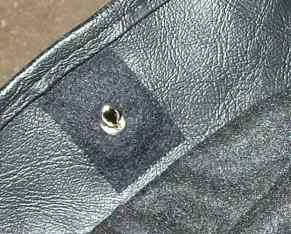 Glue felt pads to the underside of all snaps to prevent paint damage..


Use 2" masking tape to tape each front channel down to the top of the windshield securely at the outer edges. Pull the top fabric over the top of the channels, beginning at the center and working over to each side, taping the material to the windshield glass as you work.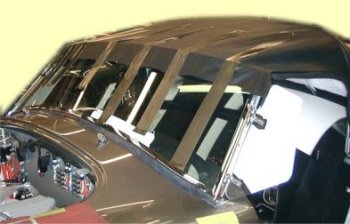 Alternately adjust the top over the rear bows and pull and re-tape the top material at the front to remove slack from the top and minimize wrinkling. Do not pull hard at any time. Stress can break the windshield! Make sure the top material is centered on the front bows and windshield. Keep adjusting the fabric at the rear and front of car until the top is smooth and sag free.