The E.R.A. basic kit, ready for shipping
WYSIWIG!
All the outside body and inner panels are installed (with screws) onto the chassis - you know that they fit from the outset. We will (optionally) permantly install all the panels onto a powder-coated chassis.
The doors, hood and trunk lid are hinged and latched too, and the windshield is installed.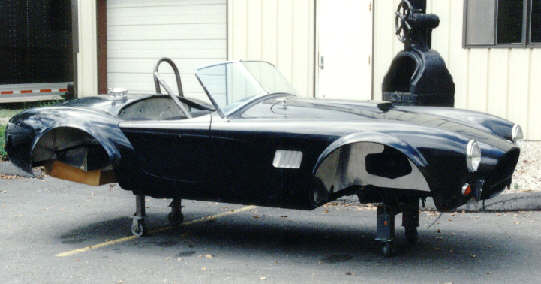 Each kit is normally shipped on the same dolly wheels that we use to assemble it. We require a small deposit for the setup, but it makes it much easier for the builder to move the partially completed kit around. You can keep the dolly wheels as long as you like, and your deposit is always fully refundable! This is why E.R.A. kits get finished sooner and more often than just about any other!