| | |
| --- | --- |
| The ERA MK II -------------------------- $54,900 | |
We are now offering a true MK II replica, compatible with the original FE engine and the T44 transaxle! Like the original MK II, the ERA GT MK I chassiss is modified for the larger engine. Initial bodies are done as the original, with rather crude bodywork designed for racing only - which is not to say they can't be made to look straight enough for street. With our new tooling, the body's construction is similar to the ERA MK I. Here's a layout of one of the first cars.
While the GT MK I very successful, Ford decided to skip the sublety and stick a big block (427) into a GT40 chassis.

The engine was the same as used in the 427 Cobra: A NASCAR engine (note the single 4 bbl carb) putting out about 485 bhp. Very conservative - to live for 24 hours at Le Mans. The engine used a sophisticate dry sump system to minimize height and maximize oil capacity for the 24 hour race.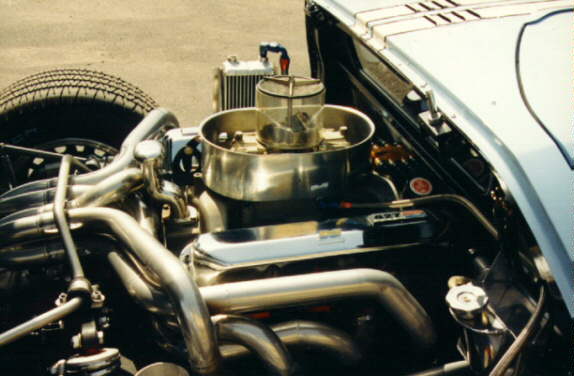 A large (~3 gallon) reservoir was kept at the front, on top of the footbox. Lots of plumbing involved.